February 21, 2021
Greetings, St. Mark's Family!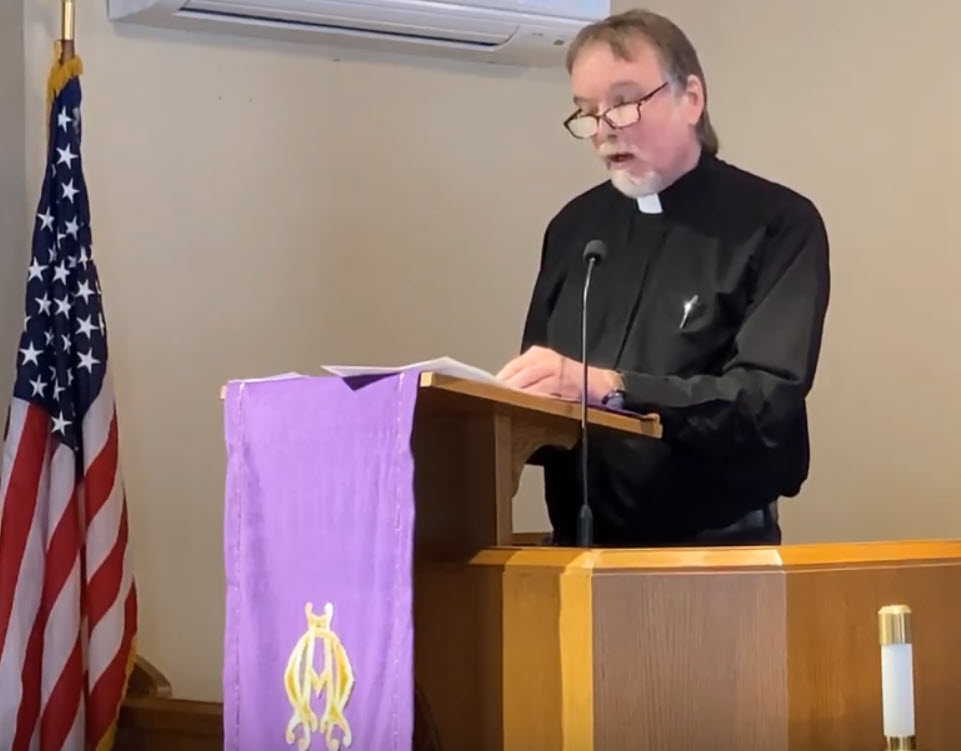 Please click the image above to view the service.
Click for this week's
sermon & readings
or
Celebrate
.
(Links to archived versions of Scott's recent sermons and "Celebrate" are elsewhere on this page.)
St. Mark's Welcomes You!

Contact Information
St. Mark's Lutheran Church
6 2nd Street
Oakland MD 21550
Office: 301.334.2668
eMail: Click
stmarksoakland@verizon.net
St. Mark's on Facebook

Click here
for a larger calendar.
" This is the sign of the covenant that I make between me and you and every living creature that is with you, for all future generations: I have set my bow (that is, rainbow) in the clouds, and it shall be a sign of the covenant between me and the earth. "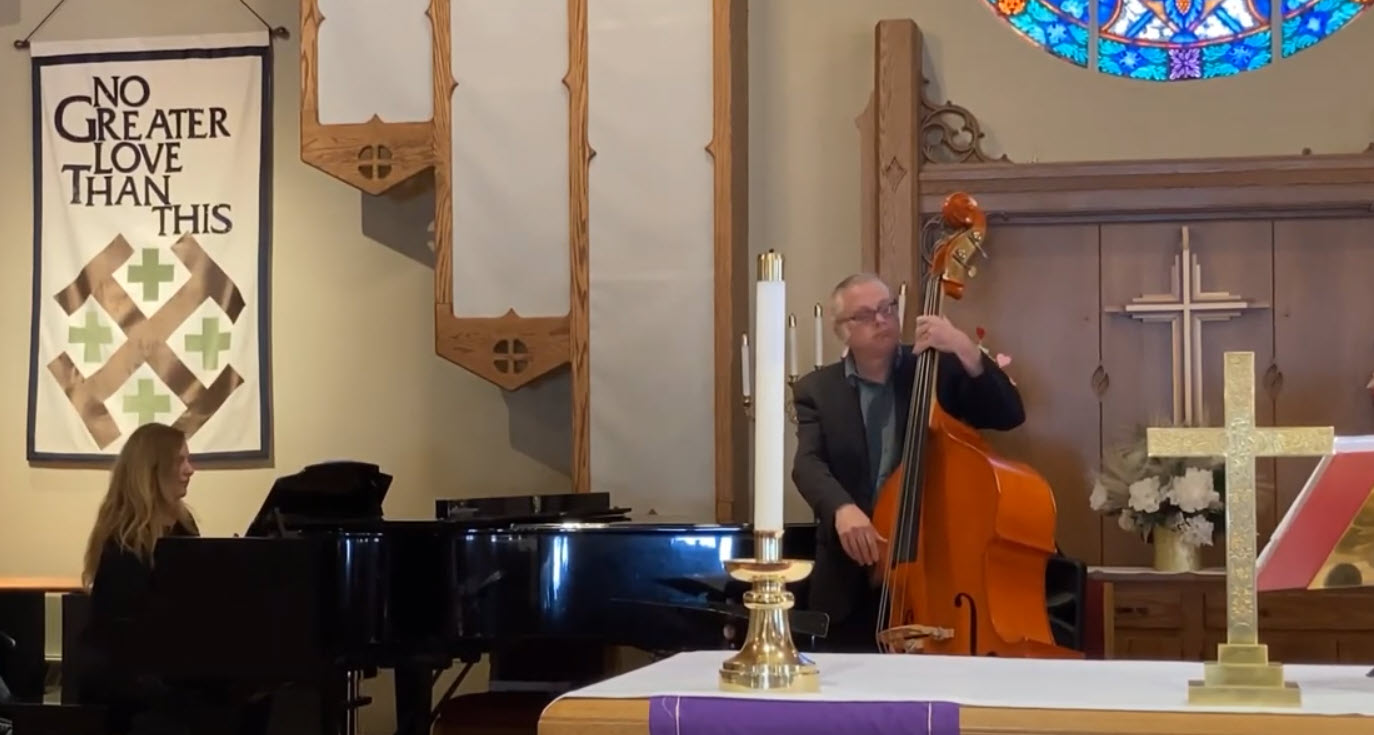 Today our musicians are Jenny and Nathan Wilson, who are our very good friends. We are among their biggest fans. Thank you for providing our special music today.
The members of St. Mark's Congregational Council hope you are all well and safe in this strange and frightening time. We pray you are all managing this crisis without too much stress.

Please try to connect with each other in some way, without violating the stay-at-home rules. So let's make some calls, send some notes, stay in touch... with family, neighbors, and shut-ins. And please stay safe!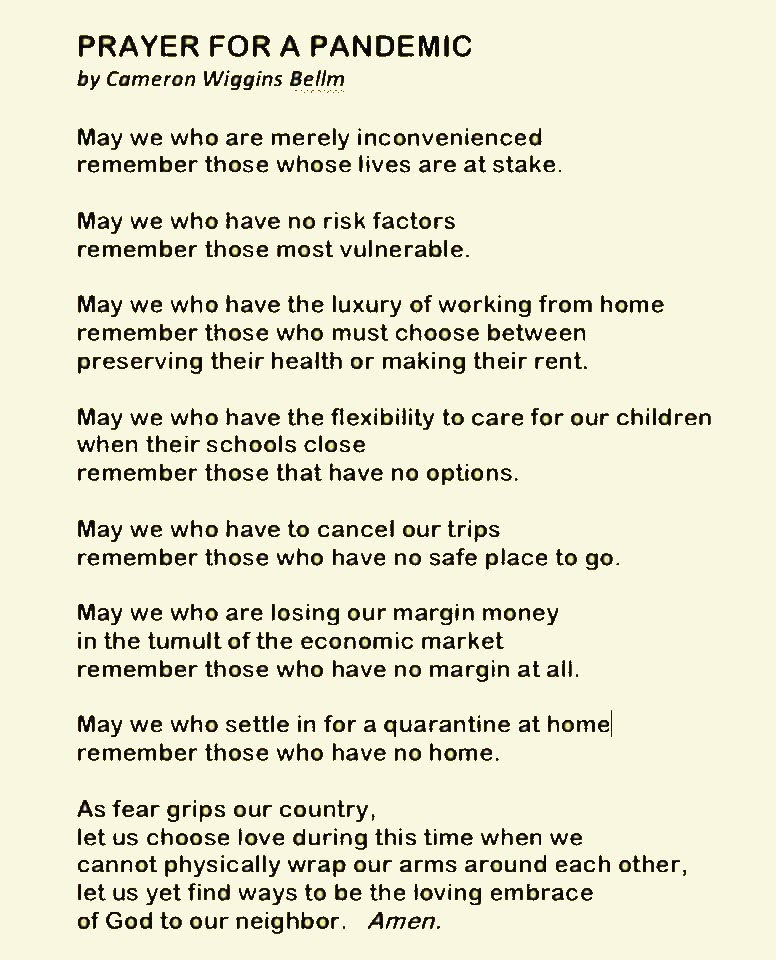 "United in Christ, sharing his Good News, we invite all people to grow in God's love."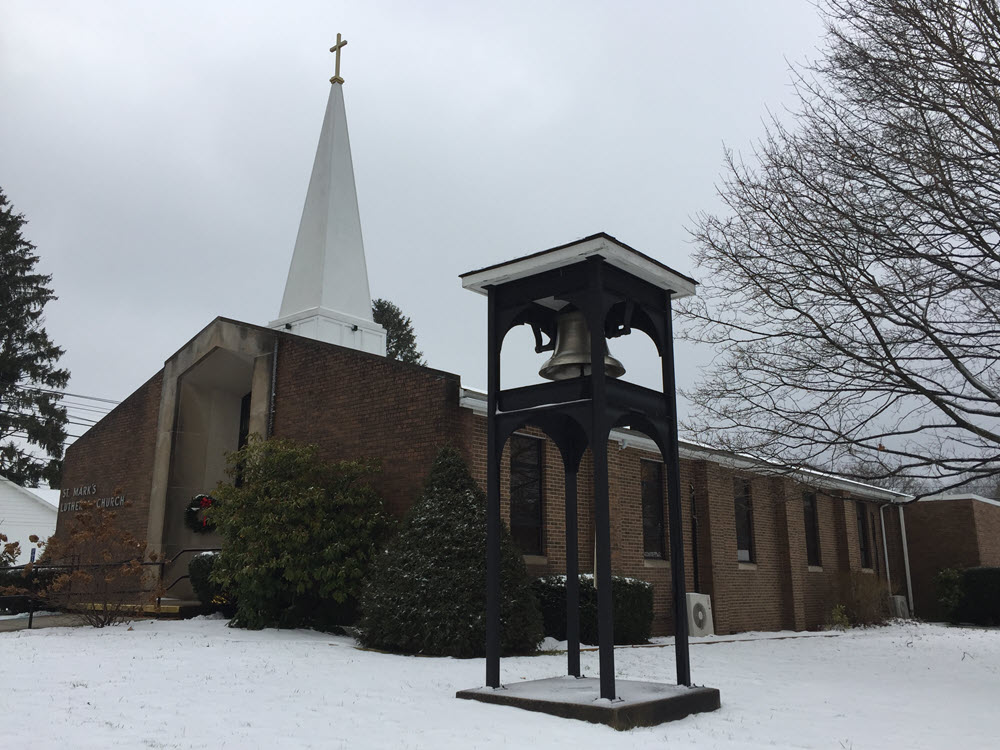 Garrett County's COVID-19 Vaccination Site

As many of us are preparing to receive the COVID-19 vaccine, we have an opportunity to take a 4 1/2 minute tour of Garrett County's vaccination site at the MEDCO building in McHenry. The video answers many frequently asked questions and gives step-by-step instructions about what to expect from the time you arrive until you walk out the door. Vaccinations brings us one step closer to the time when we all can be together again!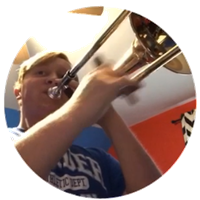 Click image to hear Evan Beachy perform "The Day of Resurrection!" (Evangelical Lutheran Worship #361)

Archived Virtual Services
Below are links for the recent services, Celebrate bulletin inserts (weekly readings), and sermons.
St. Mark's Video Links
February 21, 2021
February 14, 2021
February 7, 2021
January 31, 2021
January 24, 2021
January 17, 2021
January 10, 2021
January 3, 2021
December 20, 2020
December 13, 2020
December 6, 2020
November 29, 2020
November 22, 2020
November 15 2020
November 8, 2020
November 1, 2020
October 25, 2020
October 18, 2020
October 11, 2020
October 4, 2020
September 27, 2020
September 20, 2020
September 13, 2020
September 6, 2020
August 30, 2020
August 23, 2020
August 16, 2020
August 9, 2020
August 2, 2020
July 26, 2020
July 19, 2020
July 12, 2020
July 5, 2020
June 28, 2020
June 21, 2020
June 14, 2020
June 7, 2020
May 31, 2020
May 24, 2020
May 17, 2020
May 10, 2020
May 3, 2020
April 26, 2020
April 19, 2020
Easter (April 12, 2020)
April 5, 2020
March 29, 2020
Sermons
February 21, 2021
February 14, 2021
February 7, 2021
January 31, 2021
January 24, 2021
January 17, 2021
January 10, 2021
January 3, 2021
December 20, 2020
December 13, 2020
December 6, 2020
November 29, 2020
November 22, 2020
November 15, 2020
November 8, 2020
November 1, 2020
October 25, 2020
October 18, 2020
October 11, 2020
October 4, 2020
September 27, 2020
September 20, 2020
September 13, 2020
September 6, 2020
August 30, 2020
August 23, 2020
August 16, 2020
August 9, 2020
August 2, 2020
July 26, 2020
July 19, 2020
July 12, 2020
July 5, 2020
June 28, 2020
June 21, 2020
June 14, 2020
June 7, 2020 - Trinity Sunday
May 31, 2020 - Pentecost
May 24, 2020
May 17, 2020
May 10, 2020
May 3, 2020
April 26, 2020
April 19, 2020
April 12, 2020 (Easter)
April 5, 2020 (Palm Sunday)
March 29, 2020
March 22, 2020

Celebrate Weekly Readings
February 21, 2021
February 14, 2021
February 7, 2021
January 31, 2021
January 24, 2021
January 17, 2021
January 10, 2021
January 3, 2021
December 20, 2020
December 13, 2020
December 6, 2020
November 29, 2020
November 22, 2020
November 15, 2020
November 8, 2020
November 1, 2020
October 25, 2020
October 18, 2020
October 11, 2020
October 4, 2020
September 27, 2020
September 20, 2020
September 13, 2020
September 6, 2020
August 30, 2020
August 23, 2020
August 16, 2020
August 9, 2020
August 2, 2020
July 26, 2020
July 19, 2020
July 12, 2020
July 5, 2020
June 28, 2020
June 21, 2020
June 14, 2020
June 7, 2020
May 31, 2020
May 24, 2020
May 17, 2020
May 10, 2020
May 3, 2020
April 26, 2020
April 19, 2020
April 5, 2020
March 29, 2020