November 29, 2020
Greetings, St. Mark's Family!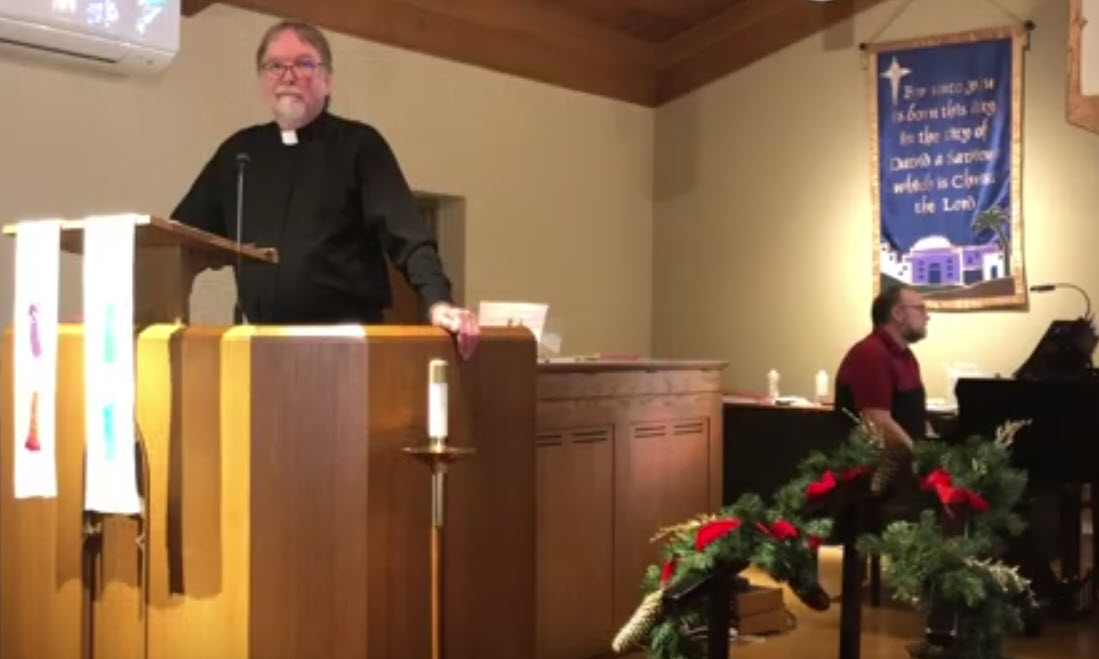 Please click the image above to view this week's virtual service; hear the gospel and sermon. We welcome back our good friends from Morgantown, Jenny and Nathan Wilson, who are providing special music. Please check out their Facebook and websites. Welcome and thank you!

Click Sermon or Celebrate for this week's sermon and readings, respectively. (Links to archived versions of Scott's recent sermons and "Celebrate" are elsewhere on this page.)

St. Mark's Welcomes You!

Contact Information
St. Mark's Lutheran Church
6 2nd Street
Oakland MD 21550
Office: 301.334.2668
eMail: Click
stmarksoakland@verizon.net
St. Mark's on Facebook

Click here
for a larger calendar.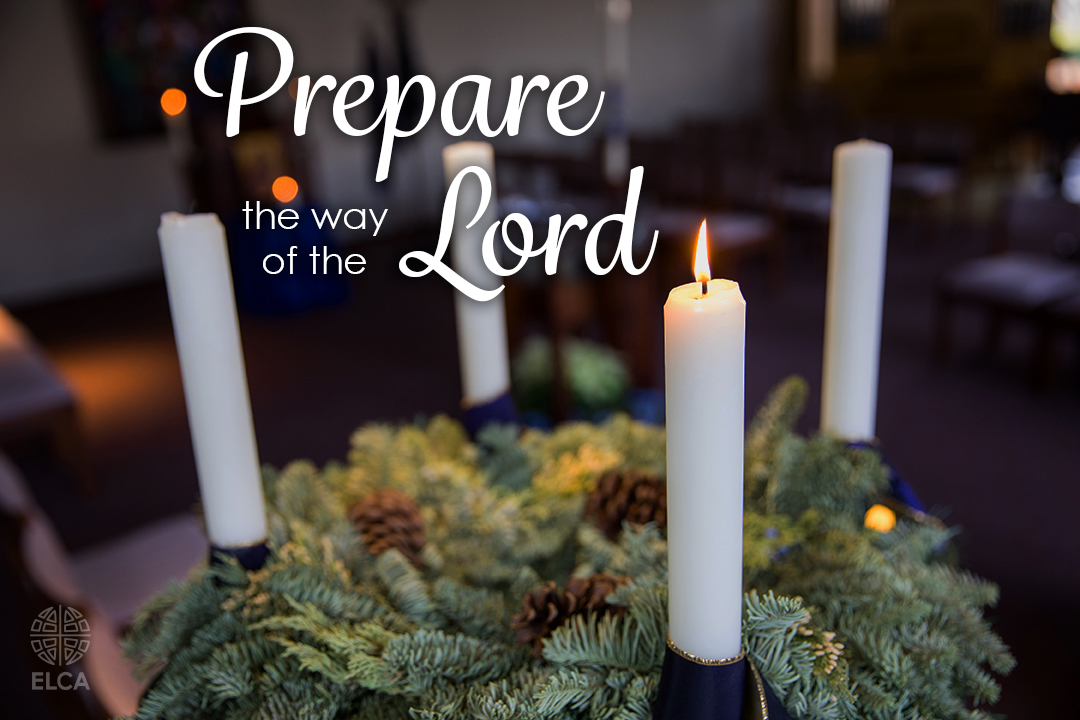 Therefore, keep awake--for you do not know when the master of the house will come, in the evening, or at midnight, or at cockcrow, or at dawn, or else he may find you asleep when he comes suddenly. And what I say to you I say to all: Keep awake.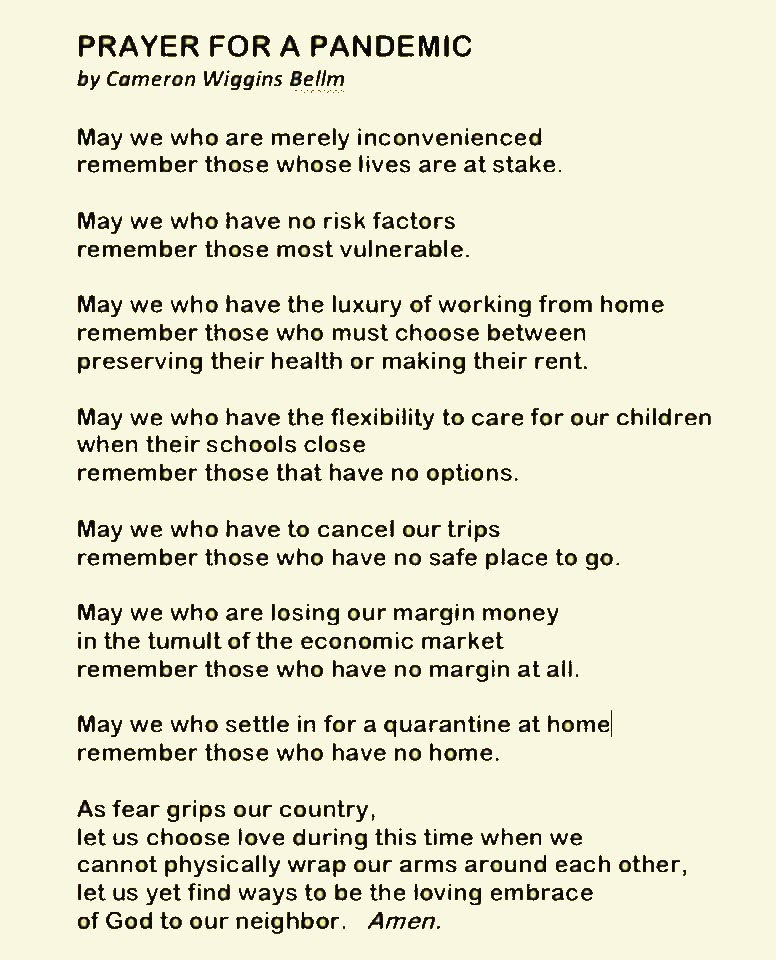 The members of St. Mark's Congregational Council hope you are all well and safe in this strange and frightening time. We pray you are all managing this crisis without too much stress.

Please try to connect with each other in some way, without violating the stay-at-home rules. So let's make some calls, send some notes, stay in touch... with family, neighbors, and shut-ins. And please stay safe!

"United in Christ, sharing his Good News, we invite all people to grow in God's love."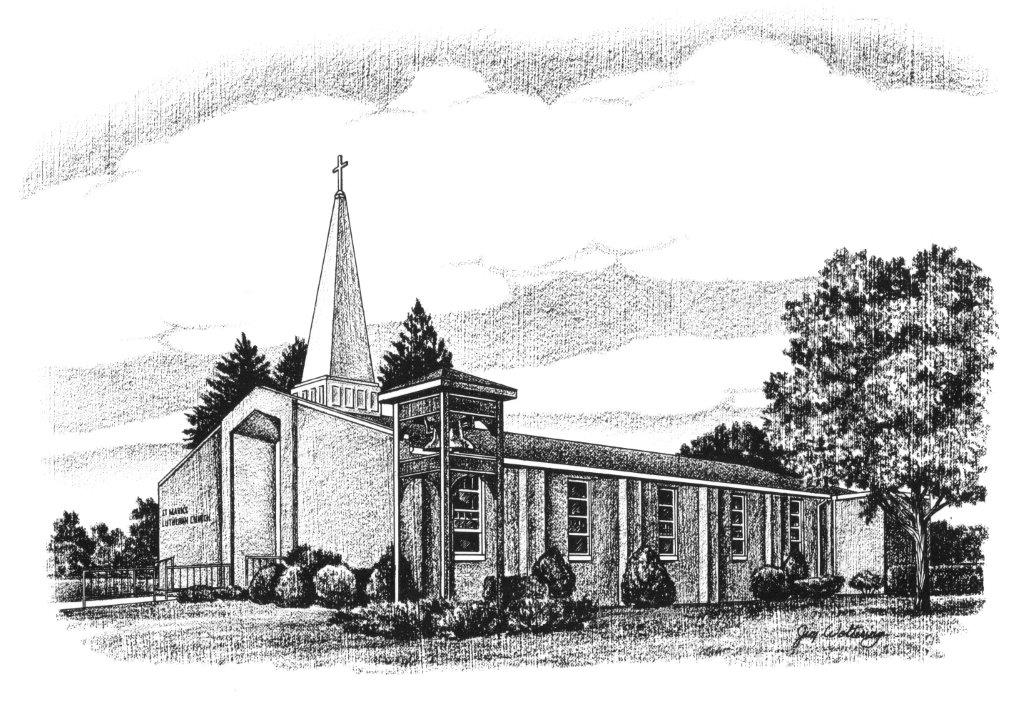 Closures/Postponements

In-person services at St. Mark's Lutheran Church are currently suspended in the interest of maintaining the health and safety of our members and visitors.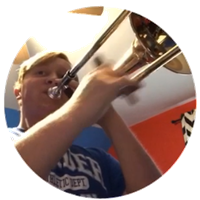 Click image to hear Evan Beachy perform "The Day of Resurrection!" (Evangelical Lutheran Worship #361)

Archived Virtual Services
Below are links for the recent services, Celebrate bulletin inserts (weekly readings), and sermons.
St. Mark's Video Links
November 29, 2020
November 22, 2020
November 15 2020
November 8, 2020
November 1, 2020
October 25, 2020
October 18, 2020
October 11, 2020
October 4, 2020
September 27, 2020
September 20, 2020
September 13, 2020
September 6, 2020
August 30, 2020
August 23, 2020
August 16, 2020
August 9, 2020
August 2, 2020
July 26, 2020
July 19, 2020
July 12, 2020
July 5, 2020
June 28, 2020
June 21, 2020
June 14, 2020
June 7, 2020
May 31, 2020
May 24, 2020
May 17, 2020
May 10, 2020
May 3, 2020
April 26, 2020
April 19, 2020
Easter (April 12, 2020)
April 5, 2020
March 29, 2020
Sermons
November 29, 2020
November 22, 2020
November 15, 2020
November 8, 2020
November 1, 2020
October 25, 2020
October 18, 2020
October 11, 2020
October 4, 2020
September 27, 2020
September 20, 2020
September 13, 2020
September 6, 2020
August 30, 2020
August 23, 2020
August 16, 2020
August 9, 2020
August 2, 2020
July 26, 2020
July 19, 2020
July 12, 2020
July 5, 2020
June 28, 2020
June 21, 2020
June 14, 2020
June 7, 2020 - Trinity Sunday
May 31, 2020 - Pentecost
May 24, 2020
May 17, 2020
May 10, 2020
May 3, 2020
April 26, 2020
April 19, 2020
April 12, 2020 (Easter)
April 5, 2020 (Palm Sunday)
March 29, 2020
March 22, 2020

Celebrate Weekly Readings
November 29, 2020
November 22, 2020
November 15, 2020
November 8, 2020
November 1, 2020
October 25, 2020
October 18, 2020
October 11, 2020
October 4, 2020
September 27, 2020
September 20, 2020
September 13, 2020
September 6, 2020
August 30, 2020
August 23, 2020
August 16, 2020
August 9, 2020
August 2, 2020
July 26, 2020
July 19, 2020
July 12, 2020
July 5, 2020
June 28, 2020
June 21, 2020
June 14, 2020
June 7, 2020
May 31, 2020
May 24, 2020
May 17, 2020
May 10, 2020
May 3, 2020
April 26, 2020
April 19, 2020
April 5, 2020
March 29, 2020