September 20, 2020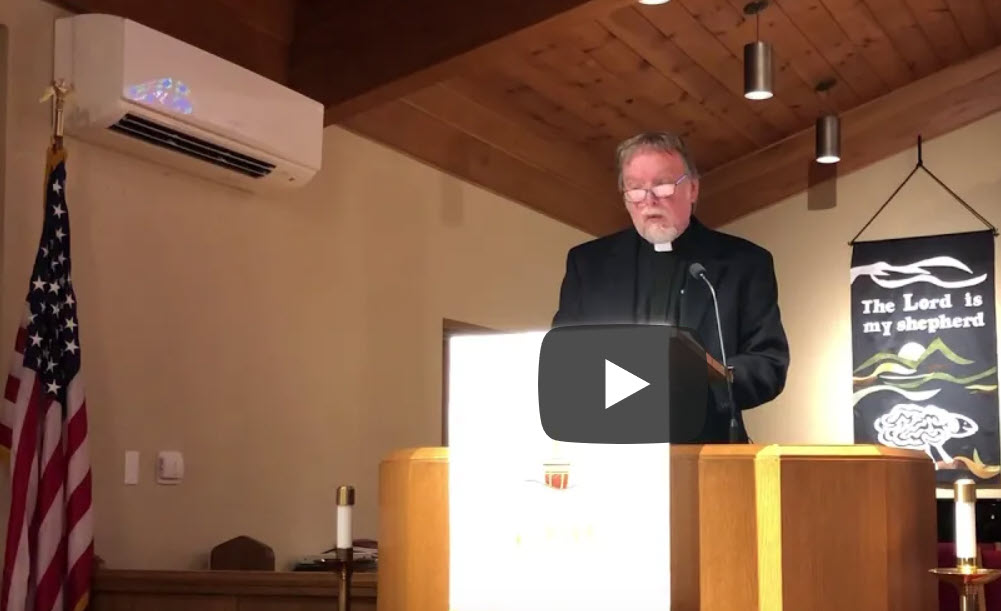 Please click the image above to view this week's virtual service; hear the gospel and sermon. Our special music this week is provided by talented St. Mark's musicians: members Liz & Jeff Gilbert, and Laura Robinson. Welcome and thank you!

Click Sermon or Celebrate for this week's sermon and readings, respectively. (Links to archived versions of Scott's recent sermons and "Celebrate" are elsewhere on this page.)

St. Mark's Welcomes You!

Contact Information
St. Mark's Lutheran Church
6 2nd Street
Oakland MD 21550
Office: 301.334.2668
eMail: Click
stmarksoakland@verizon.net
St. Mark's on Facebook

Click here
for a larger calendar.
Greetings, St. Mark's Family!
During this difficult time, St. Mark's Wellness Ministry Team has been posting ideas promoting experiences we all can explore in a positive, faith-driven way.


To learn more about the ELCA's seven wellbeing groups and ideas from St. Mark's Wellness team, click the "Wholeness Wheel" image.


In-person services at St. Mark's Lutheran Church are suspended; we will continue to offer online services each week. Ellda is still performing her office functions (often from her home) and Pastor Scott is available by phone 24/7.

Please try to connect with each other in some way, without violating the stay-at-home rules. So let's make some calls, send some notes, stay in touch... with family, neighbors, and shut-ins. And please stay safe!

Martin Luther, "Whether One May Flee from a Deadly Plague, 1527," The Annotated Luther, Volume 4: Pastoral Writings, ed. Mary Jane Haemig (Minneapolis: Fortress Press, 2016), 404.

"I shall ask God mercifully to protect us. Then I shall fumigate, help purify the air, administer medicine, and take it. I shall avoid places and persons where my presence is not needed in order not to become contaminated and thus perchance inflict and pollute others and so cause their death as a result of my negligence. If God should wish to take me, he will surely find me, and I have done what he has expected of me and so I am not responsible for either my own death or the death of others. If my neighbor needs me, however, I shall not avoid place or person but will go freely, as stated above. See, this is such a God-fearing faith because it is neither brash nor foolhardy and does not tempt God."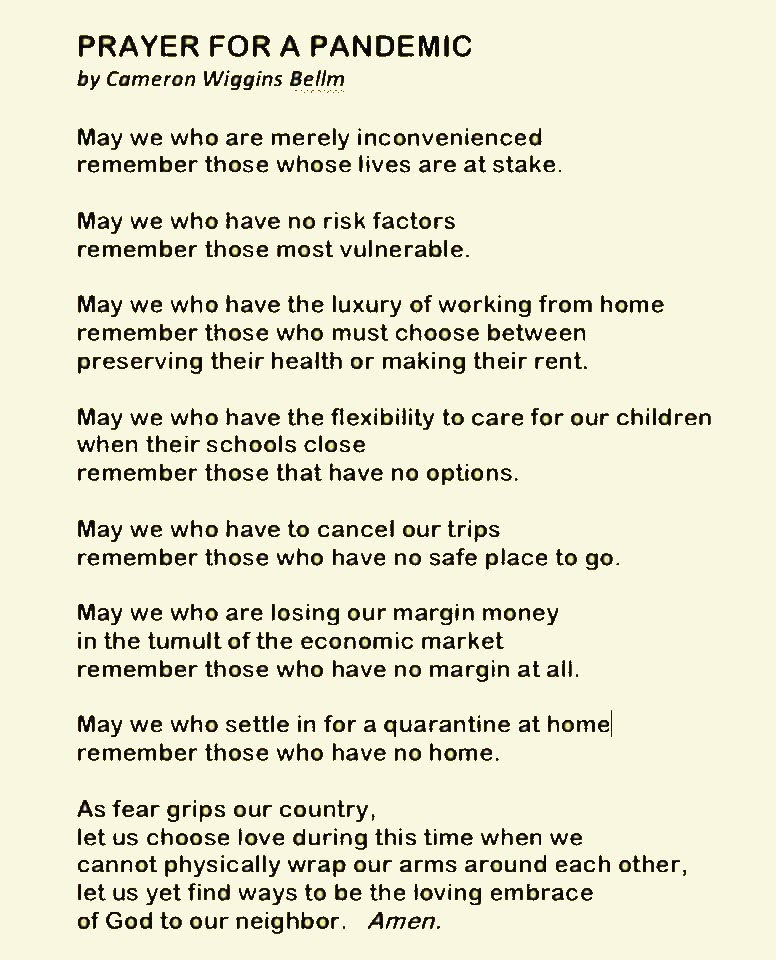 "United in Christ, sharing his Good News, we invite all people to grow in God's love."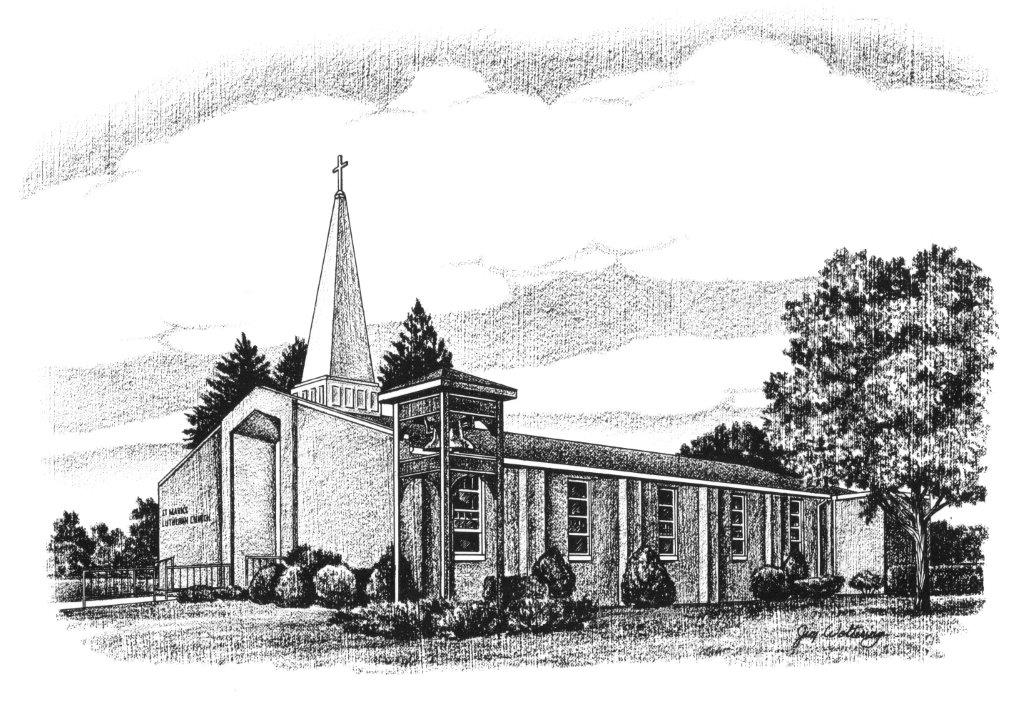 Closures/Postponements

In-person services at St. Mark's Lutheran Church are currently suspended in the interest of maintaining the health and safety of our members and visitors.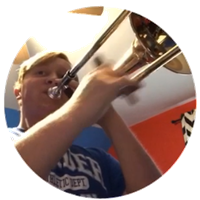 Click image to hear Evan Beachy perform "The Day of Resurrection!" (Evangelical Lutheran Worship #361)

Archived Virtual Services
Below are links for the recent services, Celebrate bulletin inserts (weekly readings), and sermons.
St. Mark's Video Links
September 20, 2020
September 13, 2020
September 6, 2020
August 30, 2020
August 23, 2020
August 16, 2020
August 9, 2020
August 2, 2020
July 26, 2020
July 19, 2020
July 12, 2020
July 5, 2020
June 28, 2020
June 21, 2020
June 14, 2020
June 7, 2020
May 31, 2020
May 24, 2020
May 17, 2020
May 10, 2020
May 3, 2020
April 26, 2020
April 19, 2020
Easter (April 12, 2020)
April 5, 2020
March 29, 2020
Sermons
September 20, 2020
September 13, 2020
September 6, 2020
August 30, 2020
August 23, 2020
August 16, 2020
August 9, 2020
August 2, 2020
July 26, 2020
July 19, 2020
July 12, 2020
July 5, 2020
June 28, 2020
June 21, 2020
June 14, 2020
June 7, 2020 - Trinity Sunday
May 31, 2020 - Pentecost
May 24, 2020
May 17, 2020
May 10, 2020
May 3, 2020
April 26, 2020
April 19, 2020
April 12, 2020 (Easter)
April 5, 2020 (Palm Sunday)
March 29, 2020
March 22, 2020

Celebrate Weekly Readings
September 20, 2020
September 13, 2020
September 6, 2020
August 30, 2020
August 23, 2020
August 16, 2020
August 9, 2020
August 2, 2020
July 26, 2020
July 19, 2020
July 12, 2020
July 5, 2020
June 28, 2020
June 21, 2020
June 14, 2020
June 7, 2020
May 31, 2020
May 24, 2020
May 17, 2020
May 10, 2020
May 3, 2020
April 26, 2020
April 19, 2020
April 5, 2020
March 29, 2020